I have been looking forward to the chance to live in the states for a month for a long time, with a large bonus being the ability to do some good shopping.
There are just some awesome stores in the States that we just don't have and often things can be found for just a fraction of the price we would spend on them back home.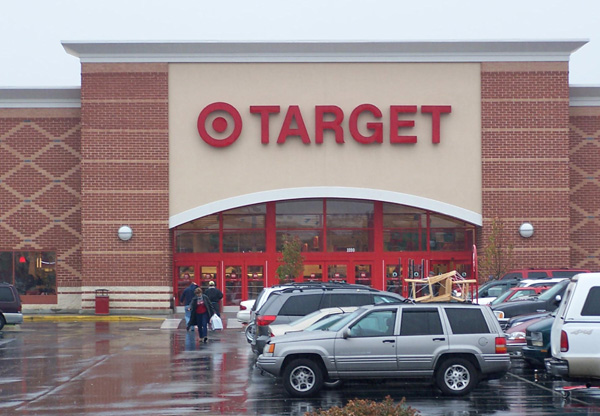 A favourite store to visit in the States
The catch is not going crazy and buying everything you see for a good deal and thus buying things we don't really need. Its tempting, but you aren't really saving that way!
To be honest our extra budget (including clothes, dates and gifts) is pretty small so I have been saving up for a few months to be able to put towards shopping in this trip.
Also to prepare I wrote up a wishlist of things we would need in the next year that we could benefit from getting on sale. Including on the list, clothes we will need (especially for Hannah as she grows), shoes, stuff for the house (back splash at the top of the list) and birthday, wedding and Christmas presents (call me crazy but Ive already gotten a few amazing ones for insane prices!)
Because we are here for a month, I also have the advantage of shopping around. For instance I wanted a toothbrush holder, it has been on my wishlist for a long time now, now that we have counter space for it, but in Canada the cheapest nice one I have found is $10. In Ross, I found one I really liked for $4 - what a steal! But since it was normal price I decided to keep looking. Found another good one for $5, but in Walmart I found an awesome one for $1.88! So glad I didn't jump at our first good deal and kept looking!
The key is not to spend just as much by buying more on things we won't really need, but shopping smart, shopping for things in advance and getting the best deal possible!